If the property owner's negligence is the cause of your slip and fall, you should be provided with adequate compensation to cover all related costs including pain, suffering, lost wages, diminished working capacity, medical expenses and beyond.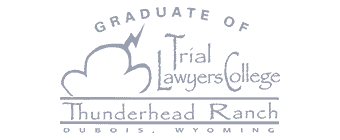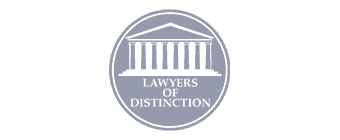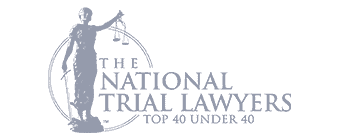 The Basics of Slip and Fall Accidents
The legal term "slip and fall" refers to a premises liability claim involving a slip, trip and/or fall in which the victim is injured on another person or entity's property. Most slip and fall accidents result from property owners who fail to take care of their premises. Slip and fall accidents commonly occur at supermarkets, restaurants, hotels, retail stores, parking lots, office buildings and sidewalks.
You might be rendered immobile for an extended period of time after your slip and fall. The worst case scenario is death. If death results, our personal injury attorney will file a wrongful death lawsuit to provide loved ones with the financial compensation they deserve for this egregious injustice.
The Many Causes of Slip and Fall Accidents
Though most people associate slip and fall accidents with spilled liquids, the truth is all sorts of different conditions and hazards can lead to a life-altering slip and fall including:
Poor lighting
Concealed fixtures
Uneven stairs
Unsafe stairways
Stairs lacking railings
Cracked pavement
Debris in walkways
Torn carpeting
Insufficient sidewalk maintenance
The question is whether the hazard that caused the slip and fall resulted from the property owner's negligence. You need a proven personal injury attorney on your side to build a convincing case that results in a lucrative settlement offer or a favorable judgment.
Do not attempt to navigate these murky legal waters on your own. Those who attempt to talk their way into a large settlement almost always walk away with less than expected or nothing at all.
Insurance companies and courtroom judges respect experienced personal injury attorneys much more than individuals who claim to be hurt yet do not secure the services of a legal practitioner.
Why Slip and Fall Accidents are so Serious
Most slip and fall accidents are not reported as the average person assumes his or her clumsiness is the cause of the embarrassing event. However, if you think there is even a remote chance another person or institution is even partially responsible for your slip and fall, you should contact our law office right away. There is no sense paying out of your own pocket for the medical expenses associated with a major personal injury when we can fiercely advocate on your behalf for ample financial compensation.
Whether you suffer a broken bone, spinal cord injury, significant soft tissue injury or traumatic brain injury, we can help you obtain the compensation you need to move on with life without spending a single penny of your own money for medical care or any other expense related to the slip and fall. If you miss any time at work, suffer the loss of use of a body part, endure mental trauma or have any other pain/loss related to the slip and fall, we will vigorously pursue compensation on your behalf while you recuperate your body.
Connect with a New Orleans Slip and Fall Lawyer
At Wright Gray, we dedicate ourselves to getting every client the settlement he or she needs to recover after a traumatic slip and fall. You need help getting back on your feet, and we want to help you do that.
We even offer free consultations so you can see before you sign anything that we can get your case settled.