Car accidents have long-lasting impacts on the lives of those involved. Learn about auto accidents and the functions of a New Orleans car accident lawyer. 
Car accidents are quite common in the United States. According to Injury Facts, poisoning, slips and falls, and motor vehicle crashes make up 83% of preventable deaths. In New Orleans, Louisiana, the story is no different. In addition, these traffic accidents often result in accident injuries, which brings forth an accident injury claim. 
An injury claim is possible because Louisiana is an at-fault accident compensation state. It simply means that the person responsible for the accident pays compensation to the accident victim. However, the road to getting a financial settlement for an accident injury is not an easy process.
Whether you're filing an accident insurance claim or a personal injury lawsuit, there are steps you must take and obstacles you must overcome to get maximum compensation. This is where injury accident lawyers come in. Working with an accident law firm increases your chances of success. So contact us at Wright Gray immediately after an accident to learn your rights and compensation options. 
Don't take chances with your claim. Give our attorneys a call as soon as you can to get your claim handled with the attention you deserve.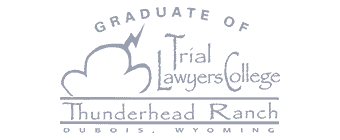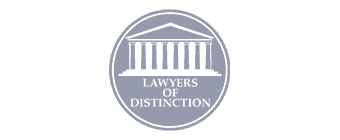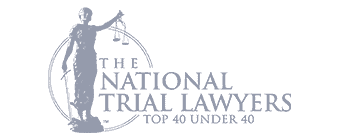 What Causes Motor Vehicle Accidents?
In 2019, Louisiana recorded 681 fatal crashes with 727 deaths. These accidents happened for several reasons, but they are mostly due to the negligence of drivers and other road users. Below are some of the top causes of auto accidents in New Orleans. 
Driving Under the Influence
According to the Centers for Disease Control and Prevention, 29 people in the United States die daily in traffic collisions caused by a drunk driver. Under Louisiana law, drivers would be legally drunk if they have 0.08% blood alcohol concentration or more. Therefore, when a drunk motorist causes an auto accident, they will likely face criminal and civil actions. 
Distracted Driving
The CDC reports that about 8 people in the United States are killed in crashes that are reported to involve a distracted driver every day. A distracted driver is one whose attention is away from the task of driving. The center notes three types of distractions: manual, visual, or cognitive (mental). It doesn't take a distracted driver more than three seconds to crash, so it's best to always focus on the road and avoid distractions.
Speeding
Every roadway has a posted speed limit that drivers must adhere to. Sadly, drivers often flaunt these rules and operate their vehicles above the recommended legal limits. What's dangerous about speeding is that it reduces a driver's reaction time. It means that they cannot stop in time to avoid a collision. As a result, most crashes caused by speeding drivers end as fatal accidents.
Inclement Weather
Adverse weather conditions often lead to motor vehicle collisions in New Orleans. For example, driving under heavy rainstorms or foggy weather can be challenging. This is because inclement weather reduces road traction and affects visibility. So, it's better to avoid driving in such conditions. 
Other known causes of car accidents are: 
Tailgating
Running red lights and stops signs
Bad roads 
Aggressive driving
Reckless driving
Drowsy driving
Road rage 
What Are the Most Common Types of Car Accidents?
There are different types of accidents a driver could be involved in. The position of the cars and the point of contact determines the accident type. Below are the most-common types of car crashes: 
Head-on collisions 
Rear-end collisions
Side-swipe accidents 
Rollover accidents
T-bone collisions
A car accident can be a single-vehicle collision, two-vehicle collision, or multi-car crash. In a single-vehicle crash, the victim would handle their injury treatment and property damage alone. This is because their negligent actions caused the accident, and there's no other party to blame. Therefore, they can pay for their injuries using their health insurance coverage or auto insurance policy, depending on the plan. However, where the crash involves one or more other drivers, the victim can file an insurance claim or accident lawsuit to get compensation. 
What Types of Injuries Can You Sustain in a Car Accident?
Traffic crashes, whether car accidents, pedestrian accidents, motorcycle accidents, or truck accidents, result in bodily injuries. These wounds range from minor, severe to catastrophic. Also, your injury type determines the value of your compensation claims. Below are some of the most common car accident injuries: 
Traumatic brain injuries 
Broken bones/fractures
Spinal cord injuries
Head injuries
Back and neck injuries 
Internal injuries
Sprains and strains
Cuts and lacerations
Soft tissue injuries 
What Step Should You Take After a Car Accident?
When pursuing an accident claim, your steps from the crash day significantly determine your success chances. For this reason, our auto accident attorneys advise you do the following after a traffic collision:
Make a Report
Leaving an accident scene without reporting the accident is a crime known as a hit-and-run. Thus, whether you caused the crash or didn't, you should always stay at the scene and make an accident report to the relevant law enforcement agency. 
Get Medical Treatment
If you suffered an injury after the accident, it is crucial to get medical treatment. Usually, paramedics transport accident victims with severe injuries to the nearest hospital for treatment. But most people with minor wounds refuse to go to the hospital for treatment. So you must get a full medical checkup even if you feel fine.
There might be internal injuries you're unaware of, and getting looked at could save your life. Lastly, your medical report is a piece of crucial evidence in your injury claim. This is because it details your injury extent and the medical bills you incurred while getting treated. 
Gather Evidence
Gathering evidence covers taking photographs of the accident site, requesting a copy of any video footage, and collecting witness statements. Indeed, not everyone in an accident can do this, especially those with severe injuries. But you can request a copy of the police report, which would contain some of the evidence you need to prove your claim. 
Contact an Auto Accident Attorney Today
An injury attorney is someone who represents your interest and ensures your personal injury claim succeeds. When accident victims fail to contact an accident attorney immediately, it could harm their case and lead to endless negotiations with the fault driver's insurance carrier. So, ensure you hire a lawyer from a reputable personal injury law firm immediately after the accident.
What Damages Can I Collect for a Car Accident?
Damages refer to the compensation you get for the injuries, sufferings, and property loss from a car crash. Under Louisiana law, an injury victim can get two types of compensatory damages and punitive damages from the negligent party. The compensatory damages are:
Economic Damages
This compensation covers tangible losses that have a fixed dollar amount. Here, you will get back every dollar and cent spent because of the accident as long as you have the receipt. Examples of economic damages are: 
Medical expenses (past, present, and future)
Loss of income 
Vehicle repairs/property damage
Out-of-pocket expenses, etc.
If the victim dies and the legal survivors commence a wrongful death claim, they will also recover funeral and burial expenses in addition to the above. 
Non-Economic Damages
This type of compensation covers intangible losses with no fixed dollar amount. Calculating non-economic damages is hard, so insurance companies use a multiplier method to determine what a victim deserves. However, expect to get compensated for: 
Emotional distress/anguish
Loss of consortium
Pain and suffering
Loss of enjoyment of life
Loss of companionship
Punitive Damages 
Punitive damages are not awarded in accident insurance claims. Instead, courts award it in personal injury lawsuits where the responsible party was grossly negligent. Punitive damages are not compensatory in nature but are meant to deter liable parties from repeating the same action. Hence, it is more of a punishment. 
How Do You Prove Fault in Car Accident Cases?
Claims arising from automobile accidents are generally civil in nature. Thus, the legal principle "he who asserts must prove," applies. To show that you were not at fault for the car accident, you must establish that: 
The negligent driver owed you a duty of care 
The driver breached the duty of care by engaging in a negligent act
The breach caused an injury 
You suffered damages as a result of the injury 
Is It Worth Getting a Lawyer for Minor Car Accidents?
Most people believe that a minor car crash does not require the expertise of a personal injury lawyer. For example, a person involved in a minor fender bender accident may think they do not need legal representation. However, we advise accident victims to get an attorney to cover their bases. 
By working with experienced auto accident lawyers, you'll ascertain the full value of your claim. This is because sometimes, the damages incurred are more than you think. Lawyers know the right questions to ask in these cases and will proffer the proper legal solution. In addition, getting an attorney for minor car accidents helps you get fair compensation from the fault party. 
What Is the Statute of Limitations for Car Accident Cases?
A Statute of Limitations is a legally imposed deadline for when a person must file a lawsuit. If you file the suit after the deadline, the court would likely not listen to your case. Actions arising from automobile accidents like a personal injury claim or wrongful death lawsuit are subject to the Louisiana Statute of Limitations. 
Under Article 3492 of the Louisiana Civil Code, all car accident lawsuits must commence within one year from the actual incident. This means that you must file the suit within a year, counting from the day of the accident. In wrongful death actions, the time starts counting from the day the victim died. Unfortunately, a year goes by quickly, especially when you spend it negotiating with insurance companies. 
Note that insurance providers know this law and often employ delay tactics to keep you negotiating with them. They are aware that you have to accept the money they offer you once the time elapses and you're statute-barred from filing a lawsuit. By doing this, they cheat you out of a fair settlement. This is why you should work with a personal injury law firm when beginning the claims process. 
What Happens If I'm Partly at Fault for an Accident?
When an accident happens, and those involved are blaming each other, two laws would likely apply — contributory negligence rules or comparative negligence. For the former, the victim who contributes to the accident will not get compensated, even if it's by 1%. For the latter, the victim's compensation would be limited to their fault percentage. 
Louisiana practices pure comparative negligence. Thus, if you contributed to your injury, your compensation would be minus your fault percentage. For example, suppose your fault percentage is 20%, and the court awards you $100,000. Your take-home would be $80,000, not the entire hundred. Thus, the pure comparative fault rule is more lenient than contributory negligence. 
Fortunately, your New Orleans car accident lawyer can make sure the truth is heard so you have a shot at maximum compensation.
Connect with a New Orleans Car Accident Attorney
New Orleans may get more attention for its waterways and ports, but our highways are notorious for being far less pleasant. Roads like I-10 are especially congested and dangerous, and if you've been in a serious accident on the roads of New Orleans, you likely need compensation to get your life back on track.
Unfortunately, you can expect little sympathy from the insurance companies, and if you're uninsured, it can be even more difficult to get compensation when you need it.
That's what a New Orleans car accident lawyer at our firm is here for: personalized help after your crash.
At Wright Gray, we know how important fair compensation is to your recovery, but we also know how much of a fight you can expect from all sides after your accident. If you're not already familiar with the law, that can leave you struggling until it's too late to file.
Don't take chances with your accident claim. Give our attorneys a call as soon as you can to get your claim handled with the attention you deserve.