If you suspect that a family member or friend has been abused or neglected in a nursing home, contact us immediately. A nursing home abuse lawyer at Wright Gray will launch an investigation to determine the validity of your claim. Once they find proof, they'll help you take legal action against the facility.
Nursing home abuse is an inhumane act that shouldn't go unpunished. Learn more about it and the role of New Orleans nursing home abuse and neglect lawyers.
Nursing homes have been existing in the United States as far back as the 17th century. They started with English settlers bringing "almshouses" to America. A nursing facility is usually the option for elderly relatives or loved ones who are too ill to stay at home. In addition, a nursing home is the better option for those who require around-the-clock medical attention and supervision. 
Nursing homes provide a safe, caring, and supportive environment for elderly residents in a perfect world. Sadly, though, this is not always the case. Several elderly resident facilities fail to live up to people's expectations. As a result, patients sometimes get subjected to abusive treatments and neglect that affects their physical and mental health. Unfortunately, this abuse could also have tragic consequences, like causing the death of a nursing home resident. 
When your loved one suffers abuse from a nursing home staff or due to adverse living conditions in the care facility, Louisiana law allows you to seek financial compensation. However, going about the compensation alone would be difficult. So contact a New Orleans nursing home abuse attorney at Wright Gray for help.
Slip and falls are the leading cause of nursing home injuries
Abuses may be physical, sexual, emotional or financial. The results of abuse or neglect can be subtle, such as depression or withdrawal. When visiting a loved one, ask questions, check financial records and investigate anything that raises suspicion.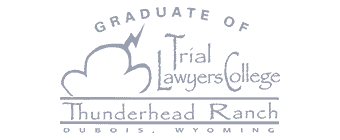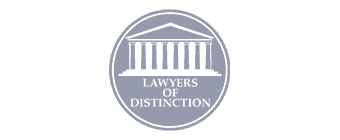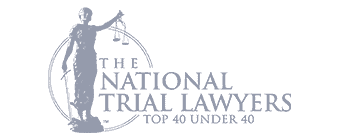 What Is Nursing Home Abuse?
Nursing home abuse is also referred to as elder abuse. According to the World Health Organization, elder abuse is an intentional act or failure to act by a caregiver or another person in a relationship involving an expectation of trust that causes harm to an adult 60 years and older. The organization noted that around 1 in 6 people 60 years and older experienced abuse in community settings in 2020.
Nursing home abuse is quite common in the United States. According to the Centers for Disease Control and Prevention, from 2002 to 2016, more than 643,000 older adults were treated in the emergency department for nonfatal assaults, and over 19,000 homicides occurred. Louisiana is also deeply affected by this problem. 
14% of nursing homes in Louisiana are deficient in essential ways. Furthermore, nursing home residents only receive an average of 32 minutes of medical care on any given day. In addition, only 8% of professionals in senior citizens living facilities have a Registered Nurse or higher designation. These stats are quite discouraging and show that nursing homes in the state are prone to abuse and neglect lawsuits. 
What Are the Most Common Types of Nursing Home Abuse Cases?
Nursing home abuse and neglect come in different forms, some of which are listed below.
Medical Neglect
This happens when a nursing home staff fails to meet a resident's health care needs. Examples of medical negligence include:
Failing to administer medications when needed or administering the wrong medication
Improper medical care for an existing medical condition like diabetics or dementia
Not regularly moving senior residents with mobility issues, thereby causing bed sores
Not reporting infection signs to nurses or doctors
Social/Emotional Abuse  
Social interactions can improve an elderly resident's mental health. However, nursing home employees can prevent residents from mingling, thereby affecting their mental and emotional health. An excellent example of this is isolating vulnerable residents. 
Physical Abuse
Physical abuse leaves an elder with pain, illnesses, injury, functional impairment, distress, or death. Physical abuse involves the intentional use of force and includes kicking, hitting, slapping, pushing, burning, and hitting residents of nursing homes. 
Sexual Abuse
This involves forceful or unwanted sexual interaction with an older adult. It could be in the form of unwanted sexual contact or penetration or non-contact acts like sexual harassment.
Mental Abuse
This covers verbal and non-verbal behaviors that cause an older person anguish, fear, mental pain, or distress. For example, this psychological abuse covers humiliating and disrespecting the elderly, harassment, verbal and non-verbal threats, and geographic isolation. 
Neglect 
Neglect is the failure of the nursing home facility to provide for the basic needs of residents. Nursing home neglect covers inadequate food, shelter, hygiene, clothing, water, and essential medical care.
Financial Abuse
This is the illegal, unauthorized, and improper use of an elder's money, benefits, belongings, property, or assets for the benefit of someone other than the older adult. Note that a nursing staff member who commits financial abuse would face criminal charges. 
What Causes Nursing Home Abuse?
Several factors could lead to substandard care in a living facility and, consequently, abuse and neglect. They include:
Inadequate staffing
Negligent hiring practices
Individual resident risk factors
Inadequate training of staff and lack of experienced nursing personnel
Underpaid staff
Poor supervision, management, and accountability
Individual caregiver issues
What Are the Signs and Symptoms of Nursing Home Abuse and Neglect
When you leave a beloved family member at a residential care facility, you expect the staff to uphold the standard of care. But since this is not always the case, you need to know how to detect abuse against seniors in an assisted living facility. Below are signs and symptoms to watch for.
Broken bones
Dehydration
Bedsores (pressure ulcers/pressure sores)
Bruises
Insomnia
Burns
Personal hygiene issues
Malnutrition
Significant personality changes
New or untreated medical conditions
Other unexplained injuries
Can You Sue for Nursing Home Abuse and Neglect in New Orleans?
Louisiana law protects adults aged 60 or older from acts or omissions resulting in physical or emotional abuse and neglect inflicted by caregivers. So, if you believe that the eldercare facility your loved one resides in is abusing and neglecting them, the first step is to report to Elderly Protective Services (EPS). 
After filing the report, you can consider filing a nursing home abuse lawsuit against the care facility. Several New Orleans litigants have won hundreds of thousands of dollars in elder abuse lawsuits. However, winning is no easy feat. First, you must employ the services of a nursing home neglect attorney and have the necessary documents to prove the abuse. 
How Do You Prove Negligence in a Nursing Home?
You need evidence before taking legal action against a residential care facility. Thus, you can prove negligence in a nursing home by doing the following:
Watching and taking note of abuse signs
Obtaining the nursing home and medical records
Taking photographs to depict the unsafe and harmful living conditions
Getting copies of any complaint filed with the EPS
Taking witness statements
Gathering information on past inspections of the nursing home and record of any citation
Hiring an experienced attorney
What Is the Role of a New Orleans Nursing Home Abuse and Neglect Lawyer?
No one deserves to be subjected to inhumane conditions. So if you suspect your loved one is getting abused in a nursing home, contact a lawyer immediately. An attorney will launch an investigation to determine the validness of your claim. Once they find proof, they'll help you take legal action against the living facility.
This usually involves commencing a civil lawsuit for personal injury or wrongful death, depending on the circumstances. Also, if the abuse includes the commission of a crime like sexual abuse or financial abuse, they will direct you to the proper authority to file a criminal complaint. In addition, a lawyer offers legal advice and will represent you in court.
Contact Us Today! 
At Wright Gray, we believe in representing our clients to the fullest extent of the law. We will fight for and protect the right of your loved one while ensuring you get justice. Call us today for a free case review. 
If you or someone you know has been injured, protect your future and your rights