A passion for justice and his desire to serve as a champion for innocent victims has driven Daryl A. Gray's career.
When the legal process can feel intimidating and overwhelming, Daryl works to provide comfort and closure. As he says: "There is no better feeling than having a person trust you enough to be their problem solver; it gives our firm purpose."
Over the course of his law career, Daryl has fought against some of the largest companies in the world and recovered millions on his clients' behalf. He has a proven record of obtaining settlements and awards, including a $1,745,000 settlement in a wrongful death case and holding the largest dog bite verdict in Tennessee State history where he obtained a $2.5 million dollar verdict in 2018.
Daryl knows exactly what it takes to get you the compensation you deserve, and he knows what the path will look and feel like. You may be in physical or emotional pain, frustrated and confused. You may be afraid. He gets it, and he'll help you get through it.
By helping you understand the process and taking strong steps to preserve your rights, he'll do what is in your best interest as quickly as possible. As a result, Daryl Gray has built a powerful reputation in the community for championing justice and recovery; both physical and financial.
Outside of the courtroom, Daryl loves spending time with his wife and children and working in the community for several civic and trial attorney organizations, such as: The Urban League of Greater New Orleans, New Orleans Regional Black Chamber of Commerce, New Orleans Chamber of Commerce, New Orleans Bar Association, Tennessee Bar Association, Memphis Bar Association, The Greater New Orleans Martinet Society, The Louisiana Association of Justice and The Tennessee Association of Justice.
Daryl is also committed to giving back to his law school, Loyola of New Orleans College of Law, where he was recently honored as an "Outstanding Alumnus" by the College's Black Law Student Association chapter.
"At the end of the day," says Daryl, "Your life should be your legacy, so I strive to do the right thing by the people I know and have yet to meet."
Tune in to hear Daryl's podcast, Down by Law with Daryl A. Gray, live every Thursday morning on WBOK 1230AM. Missed an episode? Don't worry – you can listen to the Down by Law podcast anywhere you get your podcasts.
Justice is the firm and continuous desire to render everyone that which is his due.
- Saint Justinian, 560 A.D.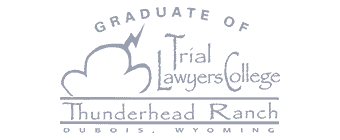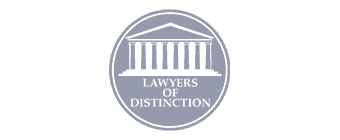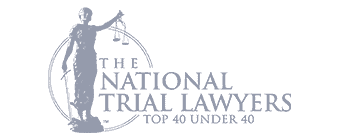 If you or someone you know has been injured, protect your future and your rights
Contact Wright Gray TODAY for legal guidance