A property owner has a duty of care to his or her tenants or visitors. This duty includes ensuring that all the infrastructure is safely working and can be used by anyone. A similar duty is held by businesses. Employees and visitors to a business should be able to enter a property without having to worry about their safety. However, this isn't always the case. In many situations, the dangerous condition of stairwells or elevators may lead to injury. In such a case, contacting a premises liability attorney is the best step forward.
Premises liability falls under personal injury law. These personal injury attorneys help individuals who may have been injured through no fault of their own on a property owner's premises. Typically, these injuries are due to a property owner's negligence in the upkeep of his or her holdings.
Many personal injury cases are based on negligence, and premises liability cases are no exception. In order to win this type of case, the injured person must prove that the property owner was negligent with respect to ownership and/or maintenance of the property. In simple terms, negligence means that the property owner failed to use reasonable care in connection with the property.
It's important to be aware that simply because you were injured on someone's property does not always imply that the property owner was negligent. Further, simply because the specific property might have been in a risky condition does not automatically mean that the homeowner was negligent. You must show that the property owner knew or should realistically have known that the premises were in an unsafe condition, and still failed to take proper steps to cure the specific situation.
Take a closer look at the variety of cases.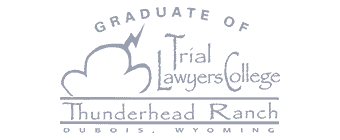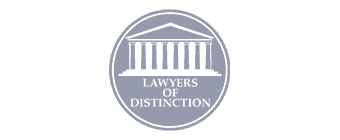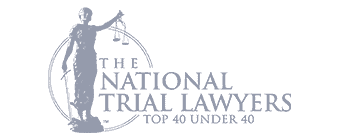 What Kinds of Premises Liability Lawsuits Are There?
Several types of hazardous conditions can form the basis of premises liability claims. A lot of the things that constitute reasonable care in dealing with the unsafe condition of infrastructure should be obvious to a property owner. For example, while an owner may not need to immediately fix a broken staircase, they should have things in place to ensure that someone won't fall because of the staircase's condition. Elements such as caution tape or warning signs constitute taking the care needed to inform a reasonable person of potential danger.
Premises liability accidents cause as many as thirty million emergency room visits per year, according to the CDC. Business owners such as owners of grocery stores or office buildings can be subject to these types of premises liability action. Among the most common property liability claims that a New Orleans premises liability lawyer may encounter include:
Swimming Pool Accidents
Negligent Security
Water Leaks or Flooding leading to Inundation
Damaged or non-working escalators or elevators in Apartment Complexes
Snow and Ice Hazards
Defective Sidewalks
Slip and Fall Hazards (slippery Floor, sidewalk, etc.)
Dog Bite Attacks
Toxic Fumes
Stair, patio, balcony or porch collapse
Unstable infrastructure like stairwells, walls, or ceilings
The risk of harm in any of these cases is significant, and an experienced premises liability attorney will do their part to ensure that their client gets the settlement that they deserve. Because many of these businesses have insurance, you might need to deal with their insurance companies as opposed to the business or building owner themselves. Even so, establishing the potential for injury is a significant portion of what premises liability law exists for.
How are Premises Liability Lawyers Useful?
If you are on someone else's property and some incident befalls you, you would want to seek out the proper redress. As the injured party, your first stop should be to a premises liability attorney. However, to win the case, you must prove that the owner of the property was liable for your injuries through their negligence. In some cases, this is a cut-and-dried situation. For example, in a case where an individual may have slipped and fell on a freshly mopped floor, if there was no indication that the floor was wet, the owner would be liable for damages.
The basic steps in proving that the owner was at fault for your injury starts with the owner knowing the hazard was present. However, in some cases, you can show that a reasonable individual would have known about the hazard being present, even though the owner may not have been informed about the hazard explicitly. The second thing that a premises liability claim hinges on is the fact that you did not willingly endanger yourself. This stipulation is necessary because of unscrupulous individuals wanting to take advantage of property owners. In such a case, the individual would have sought out a hazard that the property owner was unaware of, and caused their own injury. Finally, for the case to succeed, you must prove that the owner has a duty of care to you as a visitor to the property. This duty will vary from state to state and an experienced attorney will be able to guide you on what applies in New Orleans.
If you have a solid case, including all these aspects, seeking compensation can be a time-consuming process. While the insurance companies may be involved in dealing with some personal injury lawsuits, there are situations where you may have to address the owner directly. For example, if a property owner just has general liability coverage as opposed to specific premises liability coverage, you may need to direct your lawsuit to them as an individual, since the insurance company would not make themselves a party to the case.
How a Premises Liability Lawyer Can Help If You Were Injured on Someone Else's Property
Hiring a New Orleans personal injury lawyer gives you some level of support in bringing your case to a conclusion. Among the support mechanisms that these lawyers offer are:
Independent investigations: In many cases, the property owner and the plaintiff may have differing ideas of what the circumstances surrounding the case are. In such a case, an independent investigation may be necessary to see what the truth is.
Figure Out the Circumstances: The circumstances surrounding a personal injury can be quite telling. The lawyer helps to recreate those circumstances and present them if the matter goes to court.
Show Liability: Is the owner liable for the injuries? The attorney will work tirelessly to ensure that they can prove liability.
Build a case and Design a Strategy for Winning: Negotiations can sometimes be an important part of a personal injury claim.
Be Your Counsel in Negotiations: Negotiations may take many forms and can be done on your own. However, if you're dealing with insurance companies, there's a possibility that they will have their own law firm representing them. Going up against those legal experts as a non-specialist might not be the best idea. A liability attorney can help you manage these negotiations.
Represent You: If premises liability lawsuits go to court, you will need someone to represent you. As an expert in personal injury law, your liability legal counsel will ensure that you have the full benefit of the law on your side.
Injuries and Compensation
Very often, these accidents result in severe injury for the plaintiff. It's not uncommon to see injury victims suffering from head injuries, such as brain injuries. Spinal cord injuries resulting from wet floors can cause long-term pain and suffering to the individual. In such a case, many owners will settle out of court, seeing how they don't have a good case. However, some may be misled into thinking they can win the case. Luckily, personal injury law offers various settlements that the injured party can benefit from.
A negligent property owner may be held liable and ordered to pay financial compensation to the plaintiff. If there is permanent damage, the court may order them to manage the medical bills of the damaged individual over time. Additionally, if it was found that the premise owner was responsible, they may be subject to punitive damages.
Choosing a Premises Liability Lawyer
If you are the victim in a premises liability case, you should consider carefully which lawyer would best represent you. The firm you choose should be able to hold business owners accountable for their negligence. Wright Gray have the legal experience you need to see your case to successful completion. Contact us today to set up your first consultation.
Connect with a New Orleans Premises Liability Lawyer
Contact Wright Gray today for legal guidance
If you or someone you know has been injured on someone else's property, protect your future and your rights. You may be entitled to compensation for your injuries.
Contact Wright Gray TODAY for legal guidance