What is a Wrongful Death Claim?
It's always a tragedy when a person does. However, when someone dies in an accident that could have been prevented, where does that leave the family of the deceased? Aside from having to deal with funeral expenses and the grief and loss of a loved one, they may also have to sort out financial and social issues within a family. Many times, the death of a loved one can cause anguish that leads to a family falling apart.
The most irksome part of these types of deaths is that the at-fault party may never be punished. There are quite a number of workplace accidents, for example, that resulted in no prosecution for the guilty party. Who is guilty in the case of machinery accidents that led to wrongful death? Law firms exist that can help these grieving family members seek the legal recourse necessary to bring those who caused the death to justice. Legal action such as personal injury claims are typical for a dedicated team like this, who also specialize in wrongful death claims.
A wrongful death claim, according to Cornell Law School, is a claim that might be brought against someone who caused the death of someone by their actions which might have been either intentional or accidental. A wrongful death lawsuit, therefore, can be leveraged against someone who caused the death of a loved one. However, accusing someone of causing the death of another is serious. Having the right evidence in place to support the case is crucial to its success.
In most places there is a time limit for a wrongful death lawsuit to be filed. This is known as the statute of limitations for the filing and it may vary depending on the locale. Most commonly, the statute of limitations on a wrongful death claim is around two years. This period may be calculated either from the time of death or from the time when the guilty party's negligence was discovered. Consulting a personal injury lawyer can help to inform you whether you are allowed to bring the claim against the guilty party.
The guilty party may have an insurance company representing them. In that case, you would be best served by getting your own super lawyers to contest them. One of the tactics that an insurance company is likely to try is to get you to settle out of court for a value that's way below what you should receive. A wrongful death case that goes to court may cost the insurance company millions of dollars in payouts. Since they are trying to limit their costs, they will use any means necessary to drive down your claim for damages. Having a super lawyer on your side will help you to avoid these problems.
Compensation for New Orleans Wrongful Death Claims
Compensation in New Orleans wrongful death claims is important in paying for the funeral and burial, but what other expenses could there be?
Your wrongful death claim can cover several other damages. These claims are meant to help the family heal after a major loss, so you should consider any expenses and damages you've suffered because of the loss, including the following:
Medical Expenses – If there was any attempt to save your loved one, he or she could have been in the hospital for some time, which can be expensive.
Lost Wages – If your loved one was the household's primary source of income, this could leave you suffering. Your settlement should account for this loss, and a lawyer can help you calculate the appropriate value.
Emotional Trauma – Losing a family member can be devastating, especially in the case of immediate family members like spouses or children. Your family deserves support after the sudden loss, and your compensation should reflect that.
Someone needs to seek justice for what happened to your family member, and our team can provide you with solid, dedicated, and experienced representation. Give us a call to get started on your case.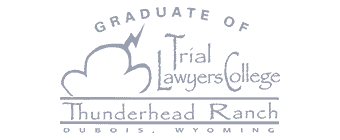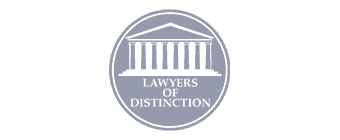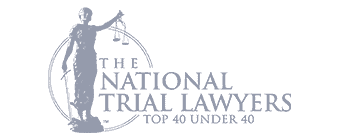 The Legal Process of a Wrongful Death Lawsuit
Wrongful death goes through a series of negotiations with the insurance company or the legal representative of the defendant. There are four key elements of a wrongful death lawsuit that plays an important part in proving who is the negligent party. These are:
Negligence: The responsible party needs to be shown to be negligent and the death resulted from that negligence.
Breach of Duty: For a wrongful death suit to be proven, the defendant must have had a duty of care to the deceased, and must have broken that duty resulting in the death of the individual.
Causation: When the breach of duty happened, how did it lead to the death of the deceased person? Was the death due to the accident or something else, like negligent medical care? Causation makes a link between the breach of duty and the death itself.
Damages: How did the death affect the plaintiff? In this difficult time, it may be hard to quantify what that damage may be, but it is crucial to this type of case to determine what damages you may be entitled to.
These personal injury lawsuits fall under civil cases and not criminal cases. As a result, the burden of proof is much lower than in criminal cases. A personal injury lawyer will help you to plan out the case and be your representative for all the mediation, discussion, and negotiation that is likely to follow.
Can a Wrongful Death Attorney Help?
A wrongful death attorney is a crucial element in these types of cases. We offer a free consultation, and even offer clients to pay on a contingency fee basis. The legal firm that you choose to represent you will be responsible for obtaining fair compensation for the damages due to the wrongful death. Your legal team may consist of experts in the field of wrongful death as well as others that might be pertinent to your case, like personal injury accidents. For example, in the case of a medical negligence case, lawyers skilled in medical care cases may be present. They can offer valuable insight into this type of accident. The combined experience of this legal team will allow you to fight your case in court from a position of strength.
Experienced wrongful death lawyers will look at your state of emotional distress as a useful gauge of the personal injury accident damages they should ask for. Other damages they may claim for include things like burial expenses and outstanding medical bills for the deceased. Personal injury attorneys of this type are likely to seek out maximum financial compensation to cover your pain and suffering during this time of grief. Your own medical expenses may include things like sleeping pills or seeing a therapist to cope with the strain of losing your loved one.
Your wrongful death attorney will be responsible for ensuring that the defendant engages in conversation about the incident. Over the short term, the defendant may call for mediation and invite you and your super lawyers to discuss the situation in detail. In this setting, you may be able to bring up monetary compensation, but it is important that you don't automatically accept any settlement they put in front of you. Instead, discuss the offer with your super lawyers and rely on their legal experience to give you an answer.
After a few rounds of negotiation, an insurance firm is likely to settle out of court. In the case of a fatal accident, many companies don't think that they can win in court. Additionally, automobile accidents where the defendant is the at-fault party would not end well for them. It is important not to let the discussions go on too long either, since the insurer may be playing for time. If you miss the time period for filing your wrongful death suit you may not be able to claim a settlement from the company. Your personal injury attorneys can advise you about this and other legal issues and ensure that you file your suit on time. If the legal proceedings commence and the case goes to court you will have to prove the details of the wrongful death case.
Here, again, legal professional would be of vital importance. Aside from offering sound legal advice, the lawyer could source expert witnesses that may help to prove your claims. For example, an independent expert that deals with medical treatment could be used to explain where a mistake during surgery may have occurred. The personal injury lawyer will also be able to frame the wrongful death victim's untimely death in the context of the defendant to show that they fulfill all four of the requirements to be held accountable.
What Happens in a Settlement?
Settlements for these types of cases vary. Economic damages that might be levied on the defendant include things like punitive damages alongside payment of medical bills and expenses. Long-term financial losses of the plaintiff may also be considered. For example, if a family's breadwinner died because of an accident injury or a traumatic brain injury as a result of a truck accident, the family may be entitled to long-term compensation. Legal matters pertaining to the settlement may also need to be taken into account, but a personal injury lawyer will be able to advise you on these depending on the locale.
The settlement award that a person gets will partially be based on the mental anguish they feel over losing a loved one. However, it may also be based on a wide range of other pertinent considerations such as the deceased person's contribution to the family and their standing in society. A compassionate lawyer will realize that relying on mental anguish for compensation isn't the right way to approach this issue. Instead, a skilled legal advocate will show the emotional attachment, but not use it as a crutch to justify the settlement.
Choosing the Right Wrongful Death Lawyer
Not all wrongful death lawyers are the same. An experienced attorney may cost quite a bit in attorney fees, and not bring to the table expertise in the cases you need. To figure out if a personal injury lawyer is worth bringing on board, you should look at their track record. An experienced team of legal advocates will bring with them a lot of experience covering several areas. Their extensive experience may range from auto accident cases to loss of consortium cases. A wider range of experience in your injury accident lawyers makes them better suited to dealing with cases of this type. You need lawyers that can deal with all the legal aspects of these cases, from the common types to the edge cases. Give Wright Gray a call today and let us help you with your wrongful death case.
Give us a call at 888-912-4944 or complete the online contact form.
Reach Out to a New Orleans Wrongful Death Attorney
While you're likely still grieving and picking up the pieces after losing a family member, it's important to act now to get the compensation you deserve. Your loved one deserves that justice, and your family members need financial support to maintain their quality of life after this loss.
At Wright Gray, we understand that pain, and we're ready to fight for you so you can work through it. We know what a difficult time this can be, so we're ready to fight for you and your family and for the compensation you need to carry on with your life.
If you're not sure about your case, or if you're ready to begin working with us, contact us for a free consultation with a New Orleans wrongful death lawyer. We understand that these can be tough decisions, so we'll walk you through what we can do for you before you ever sign a thing.
Give us a call at 888-912-4944 or complete the online contact form.