Personal injury lawyers can be one of the most useful individuals you may ever run into. On the surface, personal injury law can be strange and complicated. These attorneys show up on the worst days of your life and you feel terribly overwhelmed to have to deal with them. However, it's not their fault. A personal injury attorney is actually there to help you figure out the things you should be doing before they get on top of you. Having an attorney to help you sort through these details is a massive help, but it's one that not everyone seems to appreciate.
Dealing with accidents takes a lot out of you. From medical bills, to long-term care, you have a lot on your plate to sort out. However, these accidents can be a driver for a lot more. If you're the injured party in an accident, you should be looking at what caused it and how the at-fault parties can be made to pay a fair compensation. A personal injury firm can offer you the vital support you need to help you obtain fair compensation for your wounds. However, choosing the right personal injury attorney will take some consideration on your part. Before we can look at the details of choosing a team to represent you, however, we must first look at the details of personal injury.
That's where a New Orleans personal injury lawyer can step in. If you need professional, personalized help with your case, Wright Gray is ready to give you that assistance.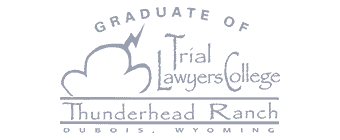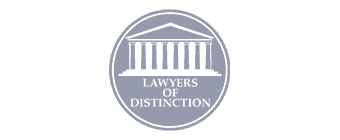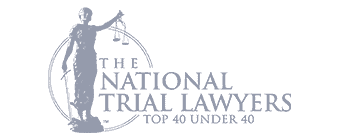 What is Personal Injury?
Personal injury is an element of civil law. If a person is damaged because of some accident or social wrong, then they can bring a claim against the person who caused the damages. The person bringing the lawsuit is known as the plaintiff, and the person who caused the injury in the first place is the defendant. Personal injury has several aspects that apply to every single type of case that falls under this broad category. Among the critical things that a person seeking to file a suit should know are:
Statute of Limitations
Louisiana allows a person up to one (1) year after accidents to file a personal injury lawsuit. In most jurisdictions this might be as much as two years, but Louisiana has a shorter window for the plaintiff to bring their case against the defendant.
Liability
Who is responsible for the accidents that led to the injuries in question? Louisiana has a rule known as comparative fault, which reduces the amount of a settlement by a value that corresponds to the amount of fault the plaintiff had in causing the accident themselves.
Burden of Proof
Civil cases typically have a lower burden of proof than criminal cases, and that's the case here as well. For a plaintiff to get a settlement in their favor, they need to show that the at-fault parties acted negligently and refused to honor their burden of care.
How Does a Personal Injury Lawyer Help?
Immediately, one of the things you'll realize when you're in these kinds of situations is that you're ill-prepared to deal with the fallout. From insurance companies to the other party knocking on your door, you'll be hard-pressed to keep up with all of these issues. If you're injured in a car accident or a truck accident, you may be spending a long time in the hospital. While an attorney can handle the general issues, there are a few specific cases where their expertise is priceless. Among these are:
The Defendant's Insurance Company Denies your Claim
There are several reasons why the insurer may deny your claim. Insurance is a risk based on whether an event will or will not happen. The companies involved are not happy paying out compensation to an injured party, meaning that they will go to great lengths to deny a claim. This might even include insurance adjusters pushing their estimations to reflect a lower value than your actual claim. An attorney with experience can help you investigate the situation and determine who is the negligent party once and for all. The insurer's firm may want to challenge this investigation, but the lawyer will be able to offer sufficient evidence to show you are not to blame for the incident.
No Communication From the Insurer
When you initially get into an accident, you may have to submit your information to the insurance firm to get proceedings going. Unfortunately, sometimes the insurance firm may simply decide not to respond to your claim. Since the statute of limitations on personal injury claims is such a small one, they might be able to get away with it. That's why having a personal injury law firm that represents your best interests is of the utmost importance to your case. Accident victims should have to be calling and writing to insurers to get them to respond. However, when you mention your legal representative, they start paying attention much more closely.
The Insurance Company Lowballs You
Settlements in accident cases can be costly to the insurer and they will try to work around that cost if they can. One of the underhanded tactics they rely on is to contact the victims of motor vehicle accidents or motorcycle accidents and offer them a low figure compared to what they can get. Some victims believe this is the last offer they'll get and quickly latch onto it, not realizing that their injuries might require long-term medical care that this small settlement won't pay for. Other issues such as property damage and catastrophic injuries don't even register on these small settlements. Super lawyers can help their clients flip these low offers on their head, and obtain fair compensation for the injured party.
The Insurance Firm Doesn't Negotiate
Much more problematic than just lowballing you is the attempt to shut down negotiations. Insurers who don't want to pay thousands of dollars in settlement and compensation will try to stop talking to you in hopes that you will give up. Super lawyers can get those insurers back to the negotiating table and force them to resume negotiations.
Key Elements in Selecting Legal Representation
As mentioned before, your legal team can make a huge difference in your dealings with the responsible party. However, choosing a team that brings legal experience and skill to the table is of the utmost importance. Asking family members about what experience they've had with particular firms can help you to make a decision. Looking for online reviews of law firms can also help to make up your mind. However, the initial consultation you have with the team of attorneys will help you to make up your mind on who you should choose.
Aside from offering valuable legal resources, your personal injury attorney ought to have a reputation for dealing with liability claims. They should have at least a few liability claim victories under their belt that they can talk about at length. Super lawyers will usually have a track record spanning several scores of cases, and in some situations, hundreds. They should be able to leverage their experience as attorneys from auto accidents to wrongful death claims. They should also offer their services on a contingency fee basis, allowing you to rest easy in the knowledge that they will fight for you to the best of their abilities.
Your lawyer should be able to provide you with legal assistance including things like getting access to medical records and police reports that will help you prove your case. An experienced team will be able to locate expert witnesses that can add credibility to your case with their testimony. Super lawyers will seek out medical professionals and even police officers to testify on your behalf. Most of these lawyers will have previous clients that they worked with on their accident injury claims, and they will carry the knowledge from those cases forward to yours. You're looking for a legal team with decades of experience between them. This combined experience will give you the edge you need to make your case.
Personal Injuries and Settlements
As most super lawyers know, the settlements that plaintiffs usually get in these injury claims are commensurate with the injuries that they sustain. The court's consideration starts with physical injuries. These injuries may include head trauma or even spinal cord injuries that will require a long time to recover from. Injuries like this also lead to financial losses for the individual and their family. The costs of medical care may factor into the settlement as well, allowing for the plaintiff to recoup the costs of their hospitalization and medicine. Being hospitalized also incurs damages for loss of enjoyment of life. Physical damages are only part of the total settlement value, however.
Additional economic damages may result from emotional distress and trauma. A fair settlement, therefore, should take mental trauma into account as well as the physical damages. When your lawyer makes their initial settlement demands on the responsible party, they are likely to include those details. If the matter gets to trial, they can hold up that demand letter as evidence of the severity of your injuries. In many cases, if the injuries are severe enough, and there's clear evidence of guilt, the court may award maximum compensation to the plaintiff. This maximum compensation may be millions of dollars, depending on the injury.
Connect with a New Orleans Personal Injury Attorney
Commencing Legal Action
Your personal injury accident lawyers will already have a plan of action in place to explore your legal options. Discussing your plan with them will give them an idea of how severe you think your injuries are so they can gauge a fair level of compensation to seek. If you're looking for a Louisiana-based law firm to handle your case, give Wright Gray a call today. We'd be glad to listen to your situation and offer our advice and support.
Don't take chances with your claim. Give our attorneys a call as soon as you can to get your claim handled with the attention you deserve.