Trucks are one of the most dangerous vehicles on interstate highways. Learn about truck accidents and the functions of a New Orleans truck accident lawyer.
Trucks are one of the most common commercial vehicles on New Orleans road. They travel from the city to other parts of Louisiana and the United States. Trucks are useful in conveying several needful household products and food items. However, the usefulness of trucks doesn't take away the fact that they are dangerous on the road.
Traffic collisions involving trucks are quite common and often have devastating consequences for everyone involved. This is why Louisiana's fault-based compensation system allows accident victims to get a financial settlement for their injuries. But getting compensation for an injury in a trucking accident can be hard as multiple parties could be liable.
Thus, it is crucial to get an attorney when pursuing truck accident claims. New Orleans Truck accident attorneys at Wright Gray can help you get compensation for your injuries. We have over two decades of combined experience assisting victims in fighting for their rights. Contact us today. 
We know how tough it can be to deal with such serious damages, and we're ready to help you fight for your case and guide you through the process of recovering compensation.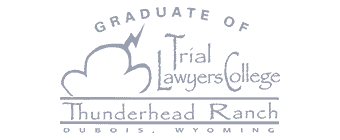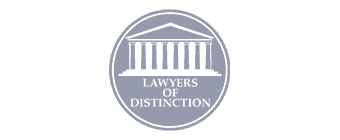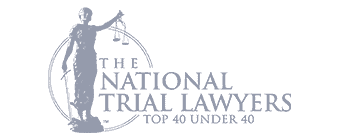 What Are the Leading Causes of Truck Accidents?
Trucks (large trucks) refer to vehicles with a gross weight of over 10,000 pounds. This excludes commercial buses and motorhomes but includes semi-trucks, 18-wheelers, and tractor-trailers. According to Injury Facts, in 2019, 5,005 large trucks were involved in fatal crashes in the United States. This is a 2% increase from 2018 and a 43% increase since 2010. In addition, the involvement rate per 100 million large-truck miles traveled is up 5% from 2018 and up 37% since 2010. 
Below is a summary of truck collisions in the U.S. in 2010. Large trucks accounted for:
10% of all vehicles involved in fatal crashes
4% of all registered vehicles
7% of total vehicle miles traveled
These numbers show the prevalent nature of crashes caused by commercial trucks. So, what exactly are the causes of these collisions?
Driving Under the Influence of Drugs or Alcohol
Due to the number of hours truckers spend on the road, it's not unusual for them to take drugs to help them stay alert. However, these drugs could also affect their cognitive ability, which might lead to an accident. Similarly, a truck driver who operates under the influence of alcohol can cause an auto accident. In New Orleans, commercial truck drivers must maintain a blood alcohol concentration (BAC) of 0.04 percent. Therefore, a drunk driving trucker would also face criminal liabilities. 
Speeding
Just like in car accidents and motorcycle accidents, speeding is a leading contributor to truck crashes. When a vehicle weighs up to 80,000 pounds or more, it would be deadly if they drive at a high-speed rate and cause an accident. Thus, truck drivers must maintain the speed limit posted on the interstate highway they're traveling on. 
Fatigue
Fatigue is quite common among truck drivers, especially when operating outside the Federal Motor Carrier Safety Administration (FMCSA) regulations. When a driver is exhausted and tired, it is easier for them to crash. So, truckers should get adequate rest, work only within the stipulated hours, and avoid drowsy driving. 
Distracted Driving
Distractions could also result in a traffic accident involving trucks. According to the Centers for Disease Control and Prevention, in the U.S. in 2018, over 2,800 people were killed, and an estimated 400,000 were injured in crashes involving a distracted driver. There are three types of distracted driving, namely: cognitive, visual, and manual. Due to the size of the trucks, drivers must keep their focus on the road at all times. 
Other known causes of truck collisions are: 
Reckless driving
Blind spots
Inadequate training
Poor truck maintenance 
Wheel blowout
Jackknifing 
Different Types of Truck Accidents 
Below are some of the most common types of truck accidents: 
Head-on Collisions: It occurs when a truck collides with a vehicle traveling in the opposite direction. It could result in fatalities or severe injuries for those involved. 
Rear-End Collisions: It happens when a truck strikes another vehicle from behind. It could also be a smaller tailgating vehicle that struck the commercial truck from behind. Either way, accidents of this nature are deadly. 
Underride Accidents: This is one of the deadliest types of semi-truck accidents. They happen when a truck stops quickly and an approaching car gets stuck under the trailer. 
Rollover Accidents: When a truck driver loses control of the vehicle, the tractor-trailer may roll over, causing an accident. This crash type also results in goods spillage.
What Are the Common Injuries in Truck Accidents?
Truck accident victims would suffer one or more of the following injuries: 
Back and Neck Injuries 
Injuries like this could be minor like whiplash, or more severe injuries like dislocated discs in the spine. However, back injuries are different from spinal cord injuries. Note that accident injuries affecting the neck and back can keep you from returning to work and daily activities. 
Broken Bones 
Broken bones are one of the most common truck accident injuries. The impact of the accident determines the severity of the injury. In some cases, like in underride accidents, the victim could have their bones crushed. 
Head Injuries 
Head injuries affect the quality of life the accident victim lives. When the injury penetrates the skull to the brain, it becomes a traumatic brain injury. Note that some head injuries may not be immediately apparent, so ensure you get medical care immediately after automobile accidents. 
Internal Injuries 
Automobile accidents with blunt force trauma could cause an injury to vital organs like the liver, bladder, kidney, pancreas, and spleen. In addition, internal injuries are hard to treat and often have delayed symptoms. So, ensure you see a doctor even if you feel fine after an accident. 
Spinal Cord Injuries and Paralysis
Injury crashes can lead to damage of the spinal cord that can result in paralysis. Spinal cord injuries need immediate treatment to mitigate the risk of permanent damage. Thus, seek medical attention immediately after an auto collision, and get MRI tests and X-rays. 
Other common truck accident injuries are lacerations, seat belt injuries, rib and torso injuries, and wrongful death. When a fatal accident occurs, the deceased's victim's legal beneficiaries file a wrongful death action to demand compensation. However, the decedent must have had a valid claim before they died for the wrongful death claim to stand. 
What Should You Do After a Commercial Trucking Accident?
The steps you take after an truck accident determine how your injury claim would turn out. To ensure you do not jeopardize your chances of getting the maximum compensation, do the following:
Stop at the accident scene and make an accident report to the relevant authorities.
Seek medical treatment for your injuries. It is crucial to get a medical checkup even if you feel fine after the collision. Your medical records are vital evidence in your personal injury claim.
Identify the other parties involved and exchange information with them. For example, get their contact details, insurance company name, policy number, vehicle registration, and license. 
Check for witnesses and try to get their version of events. Also, get their contact information as you may need them to testify during the insurance claims process or in a personal injury lawsuit. 
Document the accident by taking pictures of the accident scene and damaged vehicle parts. You can also ask for traffic CCTV footage of the crash. 
Hire a personal injury attorney.

 
Who Can You Sue for a Truck Accident in New Orleans?
Negligent driving is the primary cause of trucking accidents, but there are times when the truck driver would not be the only liable party. Below is the class of people that can be liable for this accident type. 
The Truck Driver: Truckers have a duty of care to other road users. When they breach this duty by negligently causing an accident, they will pay financial damages to the accident victim. 
The Trucking Company: Employers in the trucking industry, under vicarious liability, would be accountable for the negligent actions of their drivers. This is especially when trucking companies knowingly hire a driver with a history of reckless driving or drunk driving.
Cargo Loaders: When improperly secured cargo causes a truck crash, the cargo loader would be the one to pay recoverable damages to the victim.
Truck Manufacturer: The truck manufacturer would be the responsible party if a defective part caused the accident.
Third-Parties: Where another driver on the road fails to maintain the standard of care and causes a crash, they will be the negligent party. In such a case, the third party would be the one to compensate you even if the truck driver directly struck your vehicle. Find out more about third-party claims from our New Orleans auto accident lawyers.

 
What Compensation Can You Get in a Truck Accident Claim?
 
Generally, truck accident victims can get economic damages and non-economic damages for their injuries and property damages. This compensation covers both physical pain and emotional pain. It includes: 
Cost of medical care
Loss of income 
Vehicle repair
Loss of enjoyment
Loss of consortium 
Pain and suffering
Emotional anguish
Out-of-pocket expenses
In wrongful death claims, the survivors would also get funeral and burial expenses. If the victim does not succeed with the insurance claim and files a personal injury lawsuit, they may get punitive damages. This compensation is only possible if there is evidence of gross negligence.
We offer free consultations for those who were injured in trucking accidents, so you know what to expect before you sign anything. Give us a call at 888-912-4944 or fill out our online contact form below.
Connect with a New Orleans Semi-Truck Accident Attorney
A semi-truck collision can be traumatic, painful, and life-changing, but you don't have to financially suffer because of another person's mistakes. With the right help on your side, you can get back on your feet with the compensation you need to get your life under control.
An attorney at our firm can fight for your case and use resources and experience to investigate your claim. With our team, you can expect results.
If you have questions or would like to speak to a New Orleans truck accident lawyer about your case, give Wright Gray a call.
We offer free consultations so you know what to expect before you sign anything. Give us a call at 888-912-4944 or fill out our online contact form below.