New Orleans boat accidents aren't as infrequent as people think. Learn about boating accidents and why you may need an experienced boating accident lawyer if you were injured.
Recreational boating crashes can involve single vessels and collisions with yachts, jet skis, kayaks, and inflatable pontoons. And they often happen because of the careless behavior of someone involved.
In the event that your boating accident was caused by the carelessness of someone else, you have the right to obtain personal injury compensation for your losses. At Wright Gray Law Group, we prioritize the recovery of damages to the fullest extent so victims are able to spend their time focusing on healing.
With a shoreline on the Gulf Coast, Louisiana is perfect for boating adventures. However, with the thrill of the water comes the danger of tragic accidents. So, New Orleans boaters often encounter boating accidents. If they're fortunate, they may escape with minor or severe injuries. In some cases, though, boaters suffer a fatal accident.
Therefore, New Orleans boaters must know that they can file a personal injury claim after an accident. Once they determine the parties responsible for the accident, they can recover compensatory damages. However, such a boater will require the best personal injury lawyers in New Orleans.
What Is Classified as a Boating Accident?
Boating accidents are easy to explain. They're simply mishaps that involve a boat or other vessels. Boating accidents can happen with:
Commercial vessels
Fishing boats
Recreational vessels, such as yachts
Notably, too, there are various forms of boating accidents, including:
Flooding and swamping accidents
Boat collisions with fixed objects
Grounding accidents
Skiing accidents
Yacht accidents
Fishing accidents
Marina and dock accidents
Party boat accidents
All these boating accidents can result in severe injuries such as brain damage from staying underwater. Furthermore, boat accident deaths aren't unusual. Such a death would be a wrongful death where human error caused the accident.  
Boating Accident Statistics
Many people think that boating accidents are rare. This is because water transportation is less prevalent than other transportation forms. However, statistics say otherwise. For example, in 2020 the Coastal Guard recorded 3,329 boating accidents. Many of these were fatal boating accidents because about 407 persons died. Furthermore, 1,764 others suffered an accident injury.
Call a New Orleans boating accident lawyer today.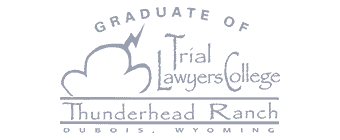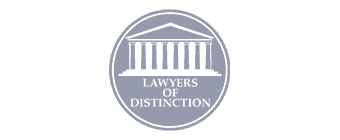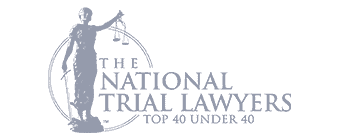 What Are the Causes of Boating Accidents?
Boating accidents don't just happen. Instead, several factors can contribute to the mishaps we see on waterways. We discuss some of the relevant factors below.
Operator Error: Boat operators are the significant causes of boat accidents. There are many ways an operator's actions or inactions can result in boat accidents. For example, operator inattention or distracted boating makes the operator less careful while conducting the boat. Operator inexperience can also result in boating accidents. A classic case would be where the amateur boater encounters weather or sea conditions they've never experienced before.
Over-Speeding: All moving vehicles can have accidents when moving at excessive speeds. Therefore, boats aren't any different. In fact, waterways also have speed limits boaters shouldn't exceed. Boating accidents occur because speeding doesn't give the boat operator sufficient time to notice and avoid dangers.
Faulty Machinery: Boats require consistent maintenance. So, where boat owners neglect their vessels, important boat parts can malfunction on the sea. Conversely, such malfunctioning could be because of a manufacturing defect.
Bad Weather: Dangerous weather conditions and hazardous waters often cause boat collisions. Unfortunately, inexperienced operators sometimes embark on boat journeys without checking the weather. As a result, it may be too late to turn back safely when they meet treacherous waters or weather.
New Orleans Boating Laws and Requirements
Since the boating accident statistics paint a gory picture, it'll help to know Louisiana's boating laws. The Louisiana Department of Wildlife and Fisheries is responsible for New Orleans' boating laws.
Eligible Boat Operators
Everyone cannot qualify as a boat operator in New Orleans. Instead, you must be 16 and above to operate a personal watercraft. Furthermore, you may run a motorboat over ten horsepower or personal watercraft only after completing an approved boater education course. This requirement is for persons born after January 1, 1984. Conversely, a person above 18 who has completed an approved boater education course can accompany you.
Rules of the Road
Louisiana also has rules of the road for vessel operators. Disobeying any of these rules attracts a fine of $300 or 30 days imprisonment. For example, the regulations require that vessels passing head-on must keep to their respective rights. In addition, vessels must respect each other's right of way. Similarly, motorboats must maintain a direct course while passing sailboats.
There are other relevant rules, including that:
Boat operators must not overload their vessels with passengers or cargo
Vessels must not carry any motor or other propulsion machinery beyond their safe power capacity
Operators must not allow anyone to ride or sit on the starboard or port gunwales
Boats should never enter restricted areas marked for bathing or swimming
Spilling oil or oily waste into the river is unlawful
Who Is Liable in a Boating Accident?
Boat accident victims often don't know who to sue after boating collisions. However, since New Orleans is in a fault-accident state, determining the responsible party is crucial. So, we analyze the various parties who could be liable for boating accidents.
Boat Operators
Vessel operators hold the lives of passengers in their hands. This is because they're the ones controlling the boats. So, operators can cause accidents in the following ways:
Not providing a life jacket for every passenger
Ignoring a reckless passenger's activities
Driving the boat under the influence of alcohol or drugs
Disregarding boating laws
Passengers
Yes, a boat passenger could be the responsible person in a boat crash. This would be the case where such a passenger acted recklessly or negligently on board the boat. For example, imagine a passenger pushing another boat occupant into the water. Now, imagine the passenger in the water cannot swim. If anything happens to such a person, the passenger that pushed them into the water will be liable.
Boat accident victims can also sue the vessel owner for loaning their boats to an unqualified operator. Furthermore, the boat manufacturer could be liable where the accident was from a manufacturing defect. Finally, a rental company that neglected the boat's maintenance may also be the fault party.
Recoverable Damages in New Orleans Boating Accidents
If you establish liability for a boat accident, you can recover damages. The fault party or relevant insurance companies will pay the following recoverable damages.
Medical Bills: Medical expenses are the most crucial form of boat accident damages. This is because almost every boating accident victim will require medical attention.
Lost Wages: You may be unable to work because of internal or physical injuries. Here, you can recover all your lost wages from the responsible party.
Property Damages: It's pretty easy for water to destroy any valuable property you brought aboard the ship. If this happens, the fault party will replace them
Non-Economic Damages
Some sufferings from boating accidents are intangible. However, the law doesn't ignore them. Instead, it assigns them dollar amounts, and the fault party pays. These losses include:
Mental anguish
Loss of consortium
Loss of companionship
Pain and suffering
Loss of enjoyment of life
A deceased's family can also recover burial expenses in wrongful death cases. Finally, it's noteworthy that you must file boating accident and wrongful death claims within one year from the accident or death.
Wright Gray's Boating Accident Lawyers in New Orleans Can Help You
Have you survived a boat collision in New Orleans? If you have, you may be eligible to receive financial compensation from the fault party. First, however, you'll need legal representation from the best boating accident attorneys available. First, boating accident lawyers will determine accident responsibility. After that, you can file a boat accident claim for compensation.
Wright Gray have extensive experience with boating accident claims. If you call us today, we can use our expertise to set you on the path of financial recovery from your boating accident losses.
Get in Touch with a New Orleans Boating Accident Attorney
Having to suffer from serious injuries because someone else couldn't be responsible is a terrible situation no one should have to go through. Fortunately, you can hold the liable party accountable for his or her actions and compel him or her to compensate you for the damage done.
When you're ready to move forward with your personal injury claim, get in touch with a New Orleans boating accident lawyer at Wright Gray Law Group.
We can walk you through what's to come and defend you every step of the way. Schedule your free, no-obligation claim evaluation via phone at 888-912-4944 or through the convenient contact form at the bottom of this page.